On this page
Claim 1: Hate speech gags journalists
According to the study Hate Speech Targeted on Experts and Policy Makers conducted by the University of Tampere and the University of Helsinki, more than 20 per cent of journalists encounter hate speech monthly and eight per cent weekly. The numbers are growing.
"According to another study conducted last year, a third of journalists feel the urge to avoid controversial topics," says Timo Huovinen, Head of Journalistic Standards and Ethics at The Finnish Broadcasting CompanyYle.
One-sixth of journalists would rather not write, for example, about immigration, sexual minorities or climate change at all.
Katriina Pajari, Journalist for the newspaper Helsingin Sanomat (HS) for the past 15 years, recognises this phenomenon well. In Pajari's opinion, maintaining a constructive discussion is becoming increasingly difficult.
"I believe that the cultural climate that favours black and white thinking has influenced the way journalists work. If a journalist shares their article on Twitter, for example, they may receive hundreds of defamatory comments to their post. Not everyone can take it," Pajari remarks.
left
Huovinen notes that journalists must be able to tolerate appropriate feedback. But hate speech is a different matter altogether. Journalists have also been subjected to online targeting and shaming, meaning systematic defamation and harassment on social media. The Finnish Ministry of Justice has investigated the punishability of online targeting and shaming and, based on this assessment, there are grounds for making such activities liable to punishment.
"Hate speech can increase journalists' self-censorship. That is why we need to talk about it much more than we do right now. At Yle, we do not leave anything unpublished because of hate speech. Instead, we try to prepare and train our journalists to face conflicts," Huovinen explains.
Yle provides journalists with, for example, legal support and conversational therapy, as well as social media training. At the heart of Huovinen's work is checking the material to be presented in different channels before it is published.
"I am in a privileged position, because in a large media house like Yle, this kind of preparation is much easier to carry out than, for example, in a small local newspaper. Similar help is available for freelancers, for example through the Finnish foundation for the promotion of journalistic culture (Journalistisen kulttuurin edistämissäätiö JOKES)."
Huovinen has a tip to share with journalists to help them fight hate speech.
"The best thing you can do is to do your job as well and as thoroughly as possible."
right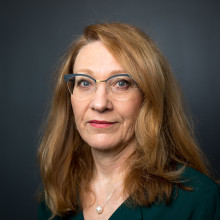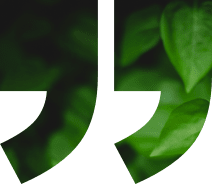 Some media organisations have taken on the role of bridge-building between different views in order to reduce conflicts.
Claim 2: Attention is more important than the facts
We all depend on attention – companies, media and individuals alike. Professor Katja Valaskivi from the University of Helsinki observes that we live in a time where business is all about getting attention. People have to be made to react, and the media has become an attention factory.
"The media revolves around individual considerations and interests. Attention is not the same thing as interest. As a reader, I don't have to be interested in a particular topic to notice it in social media. The content just pops up in front of me thanks to the algorithms," Valaskivi notes.
The media collects data on its readers and publications.
"The media is dependent on data logic. As an audience, we generate data whenever we click on a news headline or other content. Data is money," Valaskivi continues.
According to Valaskivi, the attention factory is run by social media. Social media claims are also used to make news.
"When a journalistic media outlet makes a piece of news, for example, about a conspiracy theory, it is repeating the message of the theory and, in a way, participating in spreading the nonsense. In this way, all the parties involved are connected," says Valaskivi, who has also studied conspiracy theories.
Attention has become an increasingly determining factor in the kind of reality we are seeing. Valaskivi cites an example from the United States, where there are entire news deserts, i.e. regions where people have limited access to any credible or comprehensive news media. They may have to rely on the information provided by a local, very biased radio station.
"In the USA, people like Donald Trump keep certain news media going. One particular channel lost 30 per cent of its viewers when Trump lost the presidential election."
right
Claim 3: We see only our own truth
You may have heard about filter bubbles, i.e. filtering implemented by the algorithms of social media giants, the end result of which is that we only see content in our social media channels that fits in with our own reference group. The same logic applies to online search engines.
"Filter bubbles are only partly created by technology. We also see content in social media or search engines that conflicts with our views, but we do not click on content whose topic is incongruous with our own bubble. This is natural behaviour for us humans, because we want to be similar to each other," says Senior Researcher Salla-Maaria Laaksonen from the University of Helsinki.
Social media uproar often arises in situations where bubbles representing different worldviews collide with each other.
"We may get angry about things that are unfamiliar to us and that we didn't even know about before," remarks Professor Paavo Ritala from the LUT School of Business and Management.
The EU wants to tighten its data protection legislation, as a result of which, for example, social media giant Meta has threatened to withdraw from Europe.
Senior Research Fellow Jukka Huhtamäki from the University of Tampere explains that, according to one scenario, the social media platforms of the future will be significantly more controlled and regulated than they are at present. In theory, this should reduce the amount of fake news and hate speech.
Huhtamaki points out that the EU's vigilance alone is not enough.
"Obviously, the Internet is a global tool. I am sceptical about the extent to which regulation in Europe will affect people's behaviour and the logic by which platforms operate."
Claim 4: Local media is silent to avoid angering the bordering state
Lappeenranta-based newspaper Etelä-Saimaa published a story about a Russian-born woman who wanted to volunteer to help those fleeing the war in Ukraine. The newspaper is part of the Keskisuomalainen Group and Kaakon Viestintä. Editor-in-Chief Pekka Lakka comments that it was one of the most popular stories in the newspaper for a couple of weeks.
"Articles like this make the world a better place. And I think that is what journalism is supposed to do: make the world a better place," he says.
The woman appeared in the story with her real name and face, which makes her extremely brave in Lakka's opinion. The newspaper has not received any negative feedback on the interview. People in the Lappeenranta region are used to Russian tourists, who were a significant source of income in the region before the war in Ukraine.
"If the lady interviewed had been pro-Putin, the article might not have been so positively received. Of course, we could also publish an interview with a pro-Putin activist. Presenting different views is a newspaper's job."
Lakka mentions that there have been some attempts to influence the editorial content of Etelä-Saimaa since the war started.
"Of course, we have not yielded under these attempts at influence. In the old days, advertisers tried, at worst, to dictate what we were and were not allowed to publish. I'm glad those days are over."
left
Claim 5: Even traditional media is all about business
"Profitable business and journalistic independence are seen in media houses simultaneously as separate and mutually supportive activities," remarks Associate Professor and organiser of the LUT Media Seminar, Päivi Maijanen, from the LUT School of Business and Management.
LUT School of Business and Management, Jönköping International Business School (JIBS) and Tallinn University have studied the way media organisations resolve business and ethical tensions in their operations. In addition to Finland, interview surveys were conducted in Sweden and Estonia. They revealed that the media apply various coping strategies in response to increasing demands for responsibility.
"It is often emphasised in media organisations that sustainable business is a prerequisite for journalistic independence. Our research shows that new nuances have emerged in this thinking, because consumers want to pay for quality journalism. In addition, subscriber fees have increased their importance as a source of income, while the importance of advertising revenue and, at the same time, dependence on advertisers have decreased," Maijanen notes.
According to Maijanen, there are tensions in the role the media plays in a polarised society. At least some media organisations have taken on the role of bridge-building between different views in order to reduce conflicts.
"On the other hand, active campaigning for something is perceived as difficult in the media. In Finland, it does happen, but only after careful consideration. The issue being campaigned for must be in line with basic journalistic principles and values. A good example of this is Helsingin Sanomat's campaign Land of the Free Press, which took place in 2018 when Presidents Trump and Putin met in Helsinki."
Professor Leona Achtenhagen (JIBS), on the other hand, observes that in Sweden, companies abhor being labelled an activist above all else.
"Do media houses avoid certain topics when they don't want to be labelled as activists? I want to challenge the media to consider this: couldn't the news media choose to be an activist, motivating the public to, for example, fight climate change?"
LUT's previous media studies have found that traditional media is changing its business model and value propositions as a reaction to the demands of the surrounding world.
Claim 6: Journalists want to promote their own agendas
It is the duty of journalists to aim to provide truthful information.
This is what it says in the Guidelines for Journalists which is a professional code of ethics for journalists working in different media.
Katriina Pajari notes that the silent signals and direct feedback she has received have given her the impression that young readers would like to receive guiding principles for life from the media – stories about what the world should be like. Pajari considers such wishes problematic from the point of view of the independence and impartiality of the media.
"I don't think it is the job of journalists to tell people how they should live. Journalists are there to provide information to help people form their own opinions. In my own work, I want to avoid making sweeping statements and using stereotypes."
According to Professor Katja Valaskivi, it is impossible for a journalist to be completely objective. She remarks that a journalist always represents their history, upbringing, education and gender, among other things.
"Through its activities, the media always influences people's opinions and society at large," Valaskivi states.
Assistant Professor Joaquin Cestino from Jönköping International Business School (JIBS) points out that a particular research method serves as a means for researchers to ensure objectivity and transparency. In Cestino's view, a similar approach could be taken in journalism.
"Editorial offices could respond to the demand for impartiality by increasing the transparency of their stories. For example, the backgrounds of articles could be expounded on for readers' benefit more than now," Pajari comments.
However, not all reactions can be predicted.
"I regularly follow the social media discussions my stories bring about. I have learned that the same story can be read from very different perspectives," Pajari says.
This article is based on the speeches given at the Media Seminar organised by the LUT School of Business and Management. The Media in the Era of Contradictions seminar was held in Lappeenranta on 6 September 2022.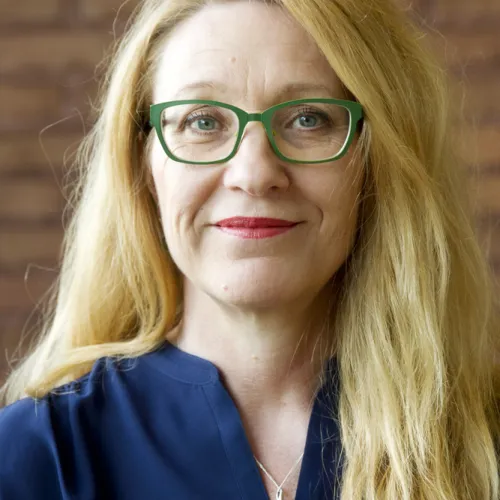 Päivi Maijanen-Kyläheiko
Associate professor
Business Studies