In the search for sustainable mobility and energy transition solutions, batteries emerge as a fundamental technology for the advancement of electric cars, renewable energy storage and the reduction of carbon emissions. LUT is a member of a consortium that aims to create a circular value chain for batteries, with a special focus on the end of their useful life.
Used, defective and unstable batteries pose new challenges along the supply chain and require new industrial processes, automated equipment and tracking systems, as well as new strategies to prepare them for a second or third life, or even for the recycling of their components and materials.
"At LUT, we are focusing particularly on a holistic value chain and sustainability analysis. We will be examining the entire battery system from the perspective of circular economy principles, not just one component of it," says Minttu Laukkanen, researcher and project manager at LUT.
"We will combine data produced by project partners and other stakeholders into a comprehensive entity, so that the project will provide a reference for an automated, safe and cost-effective circular value chain for batteries."
left
Six industrial processes to be invented
The project teams will develop six industrial processes for the latter stages of a battery life cycle:
collection and sorting of used batteries
safe and intelligent transport and storage into a battery remanufacturing plant
full diagnosis of packs, modules and cells
faster and safer battery discharge and energy recovery systems
automated disassembly of packs, modules and cells
pack reassembly for a second life 
These processes will be integrated and demonstrated in a real battery remanufacturing plant in Belgium. 
right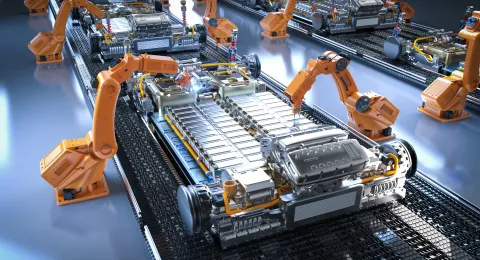 LUT develops business models and evaluates impacts
The partners will draw up standards for the industrial processes, design a traceability system along the value chain based on a battery passport, and evaluate sustainable circular business models for the second and third life of batteries. LUT's research will also cover life cycle assessment to measure environmental impacts and social life cycle analysis to assess socio-economic impacts.
The project 'REINFORCE – Standardised, Automated, Safe and Cost-Efficient Processing of End-of-Life Batteries for Second and Third Life Reuse and Recycling' is co-funded in 2023–2027 by the European Union through Horizon Europe, the European Union's framework program for research and innovation. The consortium led by INEGI – Institute of Science and Innovation in Mechanical and Industrial Engineering is made up of fourteen partners. AT LUT, the project is run within the interdisciplinary SCI-MAT research platform.