LUT University has received a four million euro donation for power-to-x (P2X) research from Business Finland. The donation means that a new laboratory specializing in P2X research will be built on the university's Lappeenranta campus. The laboratory will study water- and carbon dioxide-based synthetic e-fuels and chemicals that can replace fossil fuels.
"P2X research is highly topical because of climate change and the need to reduce Europe's dependence on Russia in accordance with the RePowerEU plan," summarizes Olli Pyrhönen, dean of the LUT School of Energy Systems.
The laboratory is LUT University's largest ever infrastructure project. It involves all of LUT's schools – in other words, specialists in business as well as different fields of technology. The project will start in 2023, and the laboratory is meant to be operational by the end of 2025.
"Seamless collaboration between schools is one of the keys to LUT's success. Our P2X research is a stellar demonstration of this collaboration because it engages top specialists from all three schools," analyses Juha-Matti Saksa, rector of LUT University.
left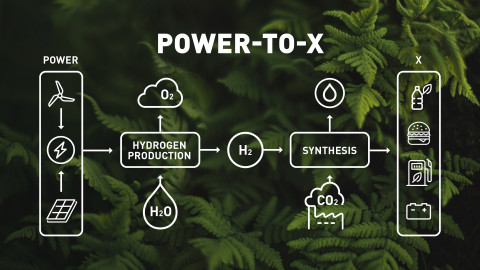 The P2X process can produce fuels such as synthetic petrol, kerosene and diesel. As raw materials for the process, LUT will use bio-based carbon dioxide from a pulp factory or carbon dioxide recovered from cement manufacture, and hydrogen produced through electrolysis with electricity from renewable sources, such as wind power.
"The laboratory will contain digital research and innovation environments that will enable us to connect with researchers around the world and share data efficiently," says Pertti Kauranen, energy storage professor at LUT.
LUT is well on its way to becoming the leading P2X university in Finland and all of Europe. Consequently, this important project also reinforces Finland's power-to-x expertise. The large-scale manufacture of synthetic fuels and chemicals would, according to Pyrhönen, provide a significant export opportunity for Finland.
"The country's large surface area and sparsely populated regions offer ample opportunities to increase low-cost wind power production. The full-scale utilization of Finland's wind power potential requires sector coupling between electricity and fuels," Pyrhönen explains.
Business Finland's four million euro donation comes through the EU's Recovery and Resilience Facility. Also the EkspSäätiö foundation, Fortum, UPM, Lappeenrannan Energia, Danfoss and Vaisala are funding LUT University's new P2X laboratory.