left
Batteries play a key role in the green transition, which includes, among other things, the phasing out of fossil fuels and the storage of renewable energy. The European Commission has identified batteries as a strategically important value chain where investment and innovation should be supported. In addition, the EU Battery Regulation defines the requirements for the recycling of battery materials and Finland's national battery strategy framework for the development of Finnish battery industry.
Several industrial investments related to battery materials are planned in the Southeast Finland region. These production plants need advanced testing and measurement methods to ensure the quality of their products and to further develop them. To meet this need, it is important to develop the battery cluster and promote the emergence of industrial symbiosis around the battery value chain in Southeast Finland. The project is implemented by LUT University, Xamk and Ekami in close cooperation with regional companies in the field. The project explores the RDI potential of the battery sector and the need for measurement and testing services in the area and builds two RDI environments to meet the needs of companies. In addition, the project will develop battery recycling methods and start a new battery materials study. The result is a new close cooperation network in which companies in the sector are able to use the developed services and platforms, and the expertise of the project actors is effectively shared and usable.
The project supports regional development and responds to the development needs of the regions of Kymenlaakso and South Karelia, such as the battery cluster, the development of pilot platforms/innovation environments, business-driven RDI activities, pioneering the green transition, new energy solutions, low carbon, sustainable use of natural resources and biodiversity.
right
Project period:
1.1.2023-31.12.2024
Project funding:
European Regional Development Fund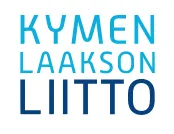 1. Promote the emergence and development of an efficient industrial symbiosis around the emerging battery materials industry in Kymenlaakso in order to promote the circular economy in cooperation with operators in the field.
Investigate the RDI potential of the new battery materials industry in order to direct future regional development measures
Promote the industrial symbiosis of the region through a digital development platform
Determine the need for future battery material manufacturing, testing and measurement service activities.
Create a new laboratory infrastructure for battery materials research
Validate testing processes with battery materials made from pure raw materials
Develop a simple and effective method for reusing the active components of batteries and compare the properties of anode and cathode materials produced from recycled batteries and other alternative raw materials with electrodes made from pure raw materials.
Build new, modern laboratory environments that meet future competence needs in the process industry, electrical and automation sectors.