Entrepreneurship with focus on sustainability
LUT and Lappeenranta's focus on sustainability and green technology seemed like the right context within which to study entrepreneurship.
I chose the Master's Programme in International Business and Entrepreneurship to build upon my experiences with cleantech startups in San Diego, California. 
When I arrived on campus to begin the programme, I was quickly able to connect with a university research commercialisation project that needed some help. That early opportunity to apply some of the lessons from my Master's courses sparked a research interest that I am still pursuing as an LUT PhD student focusing on Academic Entrepreneurship.
left
Junior researcher at LUT
Since graduating, I have started as a full time Junior Researcher at LUT, continuing the work that I started for my Master's thesis. I have also been consulting for or advising a variety of startups and commercialisation projects. Each conversation is an opportunity to deploy some of the knowledge I gained during my Master's degree.
During my Master's degree at LUT, I felt like I had the flexibility to pursue and develop my interests while completing course requirements. Projects would often involve choosing a case company, and I was encouraged to select projects with real world relevance. 
 
Project on developing the local entrepreneurial ecosystem
In August 2021, another programme student and I, both working as research assistants, were tasked with developing a project to support the local entrepreneurial ecosystem. The grant, entitled "Building a Community for Growth Entrepreneurship in South Karelia" was funded in January 2022. 
Come join the community!
left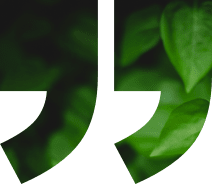 The programme sparked a research interest that I am still pursuing as a doctoral student at LUT.
Subscribe to our newsletter
The LUT newsletter is your guide to what's happening on campus and in the student community, delivered directly to your email each month.